Vestjysk Kloak & Anlæg has good experience with buckets from JST, which help to make the work process easier
When we visited sewerage and construction company Vestjysk Kloak & Anlæg a while ago, they were working on a climate protection project for the Herning Vand waterworks in connection with increased precipitation. Vestjysk Kloak & Anlæg currently employs 35 people and works with soil, sewerage, paving, demolition and construction work. In recent years, their machinery has been significantly upgraded, and the company has never been in doubt that the attachments would come from the steel workshop at Maskinfabrikken JST A/S.
Tilt-rotator grading bucket in the right design
Among other things, the company invested in a tilt-rotator grading bucket that can rotate 360 degrees. The corners on the back of the bucket are bevelled, or notched. This makes it easier to work close to buildings as this design makes it possible to rotate the bucket without the corners of the bucket hitting the building wall. This helps to make the work process easier for the operator. Another benefit is that it becomes easier for the bucket to release the soil. Even if you're digging in clay soil, where this can be a challenge.
Machine Operator Jørgen Jensen explains that they chose this particular JST bucket because they once had a rental machine with a similar bucket. It worked so well that they had no doubt they wanted another one.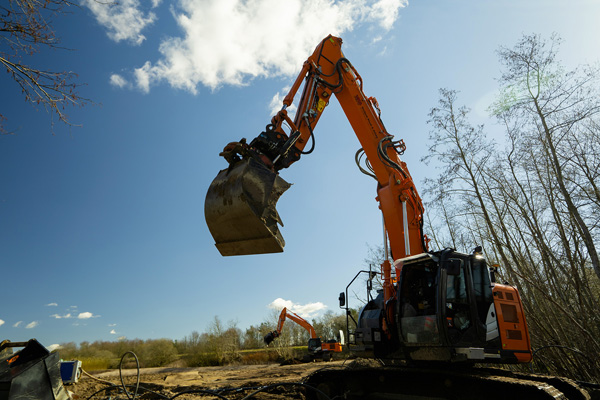 Ground protection mat hooks integrated in the bucket
Vestjysk Kloak & Anlæg opted to have ground protection mat hooks integrated into the bucket. This means that the operator can pull the ground protection mats with him, if he is driving on soft ground.
Machine Operator Jørgen Jensen is happy with this choice. The hooks for ground protection mats have made his workflow much easier, as he doesn't have to change machines to move the ground protection mats.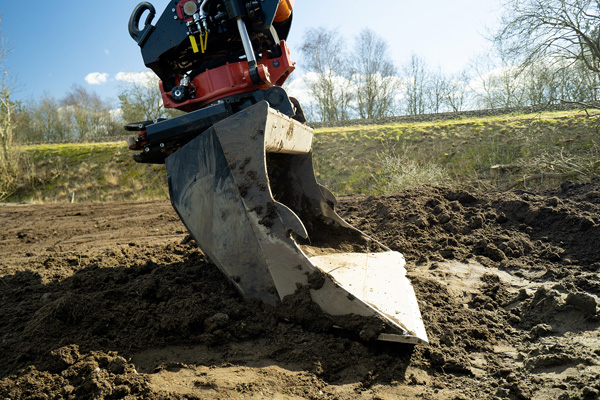 Bucket lasts longer with H450 high-strength steel reinforcements
The buckets are made with H450 bodies and H450 reinforcements underneath. That means the buckets can last as long as the machine and maybe even a little longer. The newest buckets were purchased from the JST steel workshop's Nordic Line, which consists of buckets made of H450 high-strength steel.
"We've had JST buckets and attachments for our smaller machines for many years, and we've been very happy with them. In the last year, we've replaced many of our larger machines, and we just knew that we wanted JST buckets again,"
Co-owner, Bjarne Korsdal Nielsen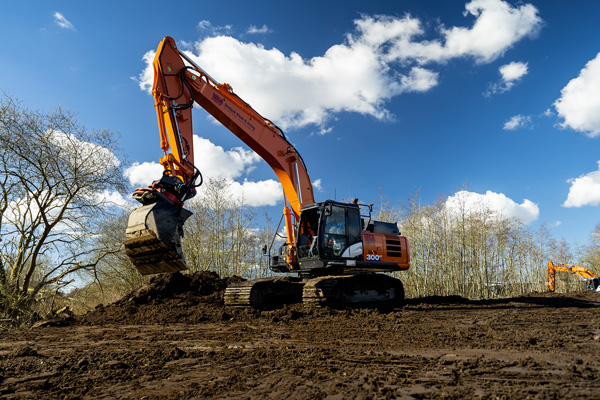 Great service from the JST steel workshop
Bjarne Korsdal Nielsen says that the collaboration with the JST steel workshop has gone really well. This has helped ensure that Vestjysk Kloak & Anlæg has received buckets that they are very satisfied with and that live up to expectations.
"I have to say that so far it has lived up to our expectations. When there has been an issue, JST has been great at following through on it and helping us get to the finish line, if we had challenges or if we had things we wanted to change. We haven't regretted it in any way,"
Co-owner, Bjarne Korsdal Nielsen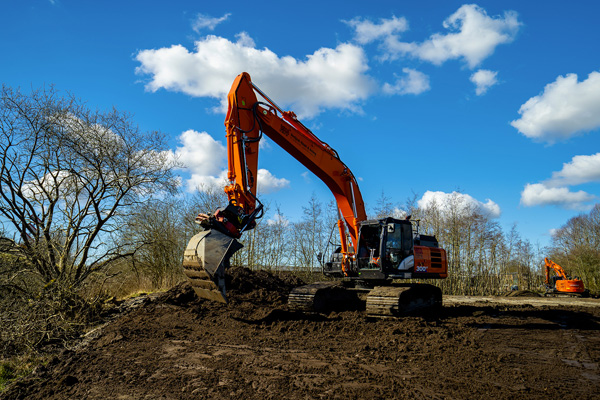 ---
Are you interested in something similar?
You are always welcome to contact one of our sales representatives if you are interested in buckets or other attachments for your loaders or excavators.
---
Constant optimisation of your machinery
Vestjysk Kloak & Anlæg is constantly expanding its portfolio of machinery and recently invested in a new Hitachi ZX300LC-7. Of course with JST buckets from Nordic Line.
Read the exciting story in H.P. Entreprenører's trade magazine for contractors, EFFEKT.