News
02-09-2021
The new Nordic Line catalogue is full of shovels in high-strength steel – lighter and stronger
Here is some really good news for those of our customers who want greater efficiency and greater bucket volume. The buckets from Nordic Line are produced in high-strength steel, which is both lighter and stronger.
The new catalog currently contains buckets in high-strength steel for 800 – 25,000 kg. During the next couple of months, it will be updated with even more buckets up to 90,000 kg.
A large selection of side profiles gives you full flexibility, so you can adjust the bucket volume and width to your needs and your machine. At the same time, high-strength steel offers a longer life span to your bucket.
The buckets in the catalogue are also available in Heavy Duty versions on demand.
Psst… The catalogue is full of links, so it is easy to navigate. You can also search for text (ctrl. f or the magnifying glass at the bottom right)
---
13-07-2021
On July 1, we welcomed Jørgen Krogh Hansen, as new production manager here at Maskinfabrikken JST.

Jørgen is especially pleased to have come to a company with success, ambitions and team spirit
We are in the middle of expanding the factory to more than double the size, and our new production manager, Jørgen Krogh Hansen, couln't have come at a better time. He will be able to contribute with his many years of experience and knowledge of production optimization when we put the new production halls into use during the next year.
Jørgen is motivated by success, ambitions and team spirit. And he is pleased that these three things are the soul of JST as a company. And of course we are both happy and proud of that here at JST.
Jørgen has both the theoretical and practical backpack in order. He has 30 years of experience in production management and has spent many years as a manager "on the floor". So he knows what he is dealing with and can talk to the employees and understand their everyday life. An invaluable ability when he has to manage the daily production, and at the same time get ready to take new 4,000 m2 into use.
The first part of the new buildings is ready for the autumn, and it is Jørgen Krogh Hansen who is responsible for making both the interior design and the transition to the new halls work. He will also need his skills in IT, CNC control and robot control. These are some of the areas where we are planning an ongoing upgrade of the machine park as the new premises are taken into use.
But it is not just more machines that we will have room for. We also expect to upgrade staff in line with the expansion – in fact, more hands are already needed. This is another of the challenges that Jørgen is already well on his way to solving.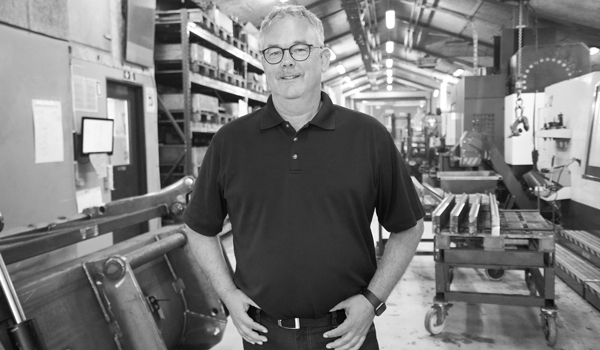 ---
13-07-2021
Topping out and open house
On 16 July, Maskinfabrikken JST A/S invited friends, family, customers and business partners to an afternoon with live music, draft beer and frankfurters. We had a topping out party and open house to show off our new building of 4,000 m2. There was of course the opportunity to get a tour of the factory and the construction site.
We were amazed and happy to see all of the people who took the time to visit us. Thank you to all of you for a wonderful afternoon.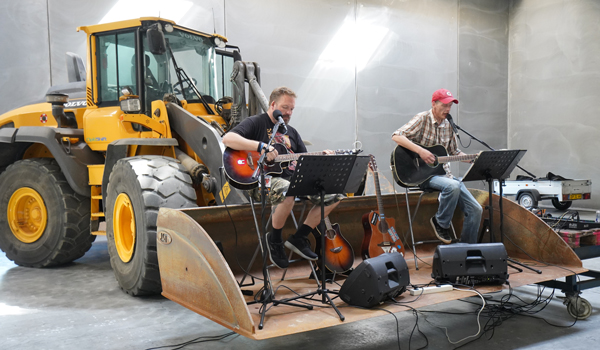 ---